Your Marine Surveyor – The Fact Finder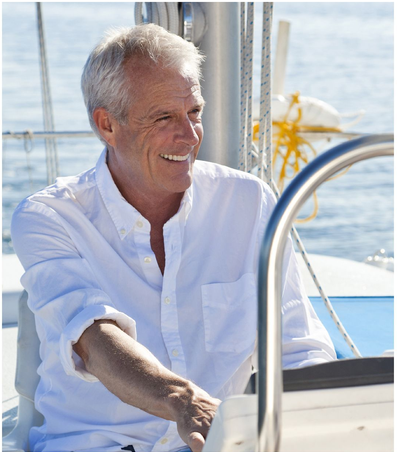 A marine surveyor is a finder of facts when it comes to the marine industry. He goes over the vessel more carefully than a doctor checks out a newborn baby. This is because he understands that your vessel is your baby. Surveys are important to boat owners and the surveyor always takes his job seriously.
Not an Advisor
The inspector is not an advisor. He's not there to tell you whether or not to purchase the boat. Nor is he there to help you negotiate a better deal. This is way beyond the scope of his job. The surveyor is simply there to carefully inspect the vessel, and provide you with a detailed report. Of course, he will happily explain the report and answer all of the questions that the boat owner has about it.
The Survey
The marine survey is actually an in-depth investigation as to the condition and construction of the vessel. It also critiques the components and systems of the boat. The end report will include the inspector's findings and recommendations, the estimated value of the boat, information regarding the federal mandated equipment, and loads and loads of pictures. The pics actually document the condition and construction of the boat. Some surveyors provide data about how they came up with the value of the vessel.
The Contract
As most times when you do business, the marine surveyor will provide you with a contract. This contract will explain the type of the boat, size of the engine and the location of the vessel. Of course, it will also detail exactly what is included in the marine survey. The fees for the survey will also be clearly indicated. There will also be a clause for boarding authorization. A contract will protect both the boat owner, and the marine surveyor.
Inspection Time
A marine survey is nothing like the 26 point inspections offered by the local auto repair shop. They simply do all they can to sell the car owner some kind of service or another. A marine surveyor isn't there to sell you anything however; he does an inspection worthy of the largest military vessels. For the most part, the actual inspection time is around six hours. Naturally, this will vary depending upon the size of the yacht and the types of systems on it. Once the physical inspection has been completed, the surveyor will need to create the detailed report. Generally, writing the report can take around 5 hours. Few boat owners understand the level of work it takes to do a complete marine survey. The professional marine surveyors at Simex International will provide you with the highest quality marine survey report in the West Palm Beach area.