Easy Marine Customs Surveys in Fort Lauderdale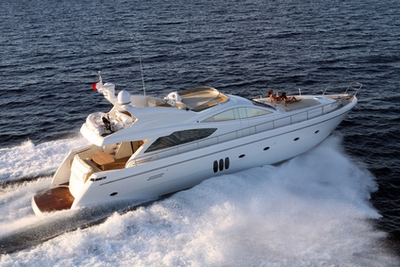 Just a few months ago, my wife and I were vacationing in the Bahamas and we absolutely fell in love with a great vessel that was offered for sale there. The fellow selling the vessel was quite accommodating, and took us out into the Atlantic for several hours. In fact, he offered to allow us to spend the evening on it with his family however; we declined as we really didn't know these people. The next day, we met up again, went out onto the water and struck a deal. I bought the yacht that I'd been dreaming about for as long as I can remember. Oh, my wife was equally as excited about the purchase as I was.
To be brutally honest with you all, we had no idea that we would have to find a way to deal with customs and the like. Once I made the purchase, I thought that I could simply get the insurance and take off. I was wrong. I needed to find a company to help me with marine customs surveys in Fort Lauderdale, where we live. Fortunately, I called a buddy who purchased a yacht from England a while ago. He suggested that I contact Simex International – Marine Surveyors for help with my predicament.
I called the folks at Simex International – Marine Surveyors, and Capt. Paul F. Squire called me back in a bit. He explained everything that would need to be done in order to get the new vessel back into the states. I had no idea how many different things needed to be accomplished to get it legal back home. Fortunately, Capt. Squire said he could handle everything so I contracted with him for the marine customs surveys immediately.
Capt. Squire took care of everything necessary to get the boat through the customs process. In all honesty, I don't know exactly what he did but everything went smoothly. My new boat is now legal in the states, and we enjoy going out on it every chance we get. I would strongly suggest that anyone in need of marine customs surveys to call Capt. Paul F. Squire at Simex International – Marine Surveyors in Fort Lauderdale.