Family Yacht Consultants in Boca Raton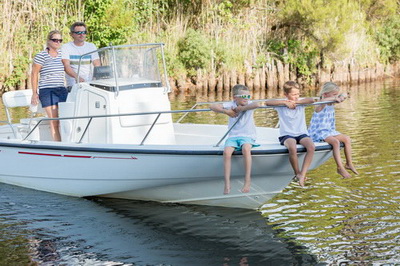 Most of the families who live in the Palm Beach County area either have boats, or are saving as much as they can to make their first vessel purchase. It seems that each time a vessel owner decides to by a new boat, they constantly get larger and larger vessels. Once you find something that you love to do, you always want bigger and better equipment, and the same holds true with boating. Eventually, the avid mariner will work himself up to a yacht. As you probably know, every vessel is different. It would surely be beneficial for the lucky family to take part in training sessions with qualified yacht instructors. The training classes will help everyone learn how to safely operate the vessel, as well as all of its systems. This is very important for everyone's safety. Simex Marine Surveyors offers classes with highly skilled boating consultants in Boca Raton.
Boca Raton Family Yacht Training Classes
It is absolutely amazing that there are a number of vessel owners who feel like they are experts and are too embarrassed to seek the assistance of professional consultants in the area. Honestly, that makes no sense at all. People shouldn't be too proud, or stupid to seek help from people who actually know what they are doing. Boating classes can be the difference of staying safe on the water, or having a major issue resulting in an injury, or worse on the vessel. It's important to use common sense, and put your loved ones and guests ahead of your "I got this" attitude. Their safety is paramount to your ego. Simex Marine Surveyors provide extremely valuable marine training classes in Boca Raton.
Pre-Purchase Yacht Consultants in Boca Raton
Before you take the major step and purchase a new yacht for the family, you really should protect yourself by consulting with a marine surveyor for a pre-purchase vessel inspection. Knowing everything about the vessel can save you a ton of money in the long run. A qualified surveyor will let you know all of the problems regarding purchasing the boat. This information will act as a bargaining chip so you can negotiate the best possible deal. It will also help you to avoid making a bad purchase. Simex Marine Surveyors offers complete marine services by their professional yacht captains in Boca Raton.
Boca Raton Family Yacht Consultants
Simex Marine Surveyors is the premiere provider of all marine services in Boca Raton, and throughout Palm Beach County. Your vessel is in good hands with Captain Paul T. Squire. Call 954-854-8181 to speak to a consultant about training classes for your family.