Marine Surveyors in Broward County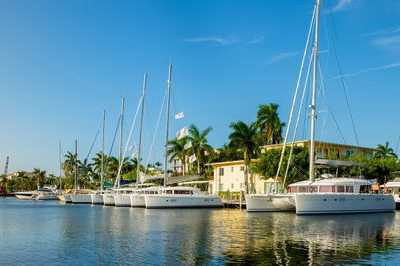 It is the dream of many people who live in beautiful Broward County to one day be able to buy his or her own boat. Owning a vessel in South Florida makes sense because you can simply take it out on the weekends and enjoy a bit of a mini-vacation whenever you have time off from work. Boats are also a wonderful way to bond with the family, and enjoy each other's company without lots of distractions. Besides, boating and fishing are fun for people of all ages! Many people save for a good while so they can buy a boat, but they have no idea of the intricacies involved with vessel ownership. A lot assume that if it looks nice and seems to run well that it's all good. Nothing can be further from the truth. A pre-purchase vessel inspection will make you aware of any underlying issues. It can save you a boatload of troubles. Simex Marine Surveyors offers complete marine inspection services in Broward County.
Broward County Vessel Insurance Inspectors
Newcomers to boat ownership rarely know in advance of purchase that they will need to provide their marine insurance company with a complete inspection performed by qualified vessel insurance inspectors. The boat surveyor has to do a very detailed inspection, and must provide a specialized report for the insurance company. This inspection and report cannot be performed by anyone other than a certified marine inspector. Each and every marine insurance company requires these surveys before they will consider insuring the vessel. Simex Marine Surveyors are certified to perform vessel insurance inspections in Broward County.
Insurance Damage Inspections in Broward County
Just as there can be accidents on the roads we drive every day, there can also be accidents on the water or even when a vessel is docked. Although they are unfortunate, they do happen occasionally. In the event your vessel becomes damaged; your insurance company will require the vessel to be inspected by a professional surveyor. He will provide them with a complete report detailing the damage, as well as what will need to be repaired. Simex Marine Surveyors performs insurance damage inspections in Broward County.
Complete Vessel Inspections
Simex Marine Surveyors is the "go to" company for many longtime mariners in need of all types of vessel inspections. From pre-purchase boat inspections to insurance damage inspections, they do it all. Call 954-854-8181 to speak to the expert marine surveyors in Broward County.