Accredited Boat Surveyors in West Palm Beach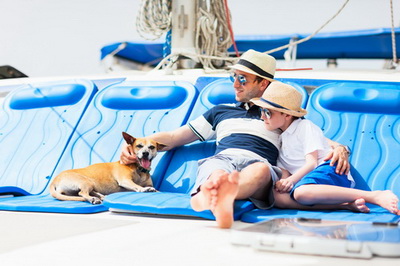 There are all too many new vessel owners that never knew the importance of having a trusted marine surveyor, until it becomes way to late. For example, let's take making the purchase of your first boat. For the most part, people will see one on a trailer, parked in a driveway with a for sale sign on it. Their eyes light up, and they just have to stop to check it out. It's like fishing. The buyer fell for the bait, hook, line, and sinker. The wise ones will contact a marine surveyor. The ones that fancy themselves to know everything about boats because they watched some videos on the internet don't usually fare so well. They end up blowing their hard-earned money on something should have been laid to rest years ago. Simex Marine Surveyors are accredited surveyors and help you avoid buying a floating money pit.
Vessel Pre-Purchase Surveys in West Palm Beach
As stated earlier, getting a pre-purchase inspection is crucial to your financial investment in your vessel. The survey will let you know exactly what is going on with the boat, how many repairs will need to be done to make it safe and seaworthy and can be a vital bargaining tool when it comes to negotiating a fair price. In all reality, it's in the potential buyer's best interest to have a pre-purchase survey performed. You certainly don't want to be out on the water with your loved ones and have to deal with a major system failure. That could prove catastrophic to all. Simex Marine Surveyors offers complete marine surveys throughout South Florida.
Yacht Financial Evaluation Surveyors in West Palm Beach
Those who are planning to obtain financing in order to make the purchase of a vessel will be required to have a complete marine financial evaluation survey performed. This is a thorough evaluation and will provide the lender with the actual value of it. Every lender will need to do this before they will agree to the loan. They need to make sure they are making a wise investment, as they would with a used car loan. In the same sense, you wouldn't want to be spending more money on a vessel than it's worth. Simex Marine Surveyors provide complete marine surveyors to vessel owners.
West Palm Beach Marine Evaluation Surveyors
Simex Marine Surveyers is the premiere provider for all marine surveys in Fort Lauderdale and West Palm Beach. You will certainly be in hands with Capt. Paul F. Squire on your side. Call 954-854-8181 for all of your marine survey needs in South Florida.