Tutorials & Voyage Planning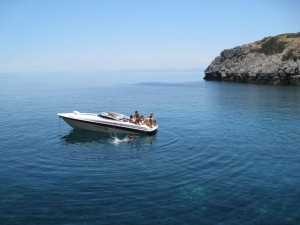 You may only be interested in running the waterways, canals or fishing, or you may be thinking of setting out on a longer voyage. You want to know how to get the best advantage. You are legally responsible for the safe operation of your vessel. Learn to sharpen your skills of Seamanship, Boat handling, Maintenance and Navigation & compliance.
Seamanship is, in part, a consideration of 'rules of the road', safe boating, staying out of trouble, how to handle trouble when it comes along, and generally to allow you, your family and friends to enjoy and get the most out of owning a boat.
Boat handling can be frustrating until you recognize the factors that affect your vessel.
Maintaining your yacht properly & safely is also money well spent, when you think about reliability and your investment. The day will surely come when you will want to sell your boat.
Navigation has its own wrinkles that you need to know about, while coastal and offshore navigation are arts that can work to your advantage and safe keeping. Manuals can make interesting bed time reading – or add more to your confusion.
Your insurance company too, may well be interested in learning that you take an active interest in safer boating & have undertaken some training. Learning about the local weather patterns you may encounter will help you determine what alternatives you can build into planning a weekend or voyage. Understanding the ebb & flow of tidal streams gives you insight as to how to make them work to your advantage.
Contemplating a long distance voyage ? Voyage Planning, Manning (crewing), Provisioning, Documentation and Vessel Operations are just a few things to organize.
As a group we have many thousands of miles – and hours – of blue water sailing, all over the world. We would be most interested in sharing our experience and hands on 'know how ' with you. You may wish one of us to sail with you for part of your voyage, or indeed to complete a point-to-point ocean delivery for you.