Never Buy without a Pre-Purchase Evaluation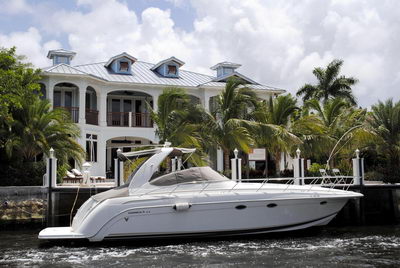 About three years ago, I went out fishing with one of my buddies on his boat. We had a really good time, caught a fair amount of fish, and I was hooked. I felt the need to go out and buy my own boat. I'm in my mid-twenties and I don't have a lot of extra money sitting in the bank, so I decided to put all of my tip money away to put toward buying the boat of my dreams. Unfortunately, the boat of my dreams was way above the budget that I had to work with. My parents always said that I had champagne taste on a water budget.
I had taken days and weeks to look over every ad on Craigslist and other similar websites. There were some that were appealing, and some that weren't but I kind of had an affinity for one in particular. It was a twenty-six foot Bayliner. The perfect size for what I need, and he price was right too.
I should have known that something was up when the seller wouldn't put it out on the water. Unfortunately, I was starry eyed and only hindsight is truly 20-20. I got the boat home and started to clean her up. I was daydreaming about days on the water with friends. That's when I noticed this huge crack in the hull of the boat. My dream bubble burst and I knew I needed to get professional help. I called Simex International – Marine Surveyors in Fort Lauderdale. I set up an appointment and brought the boat over for an inspection.
There's no other way to put it. I got ripped off. The seller had to have known about the issue, but I signed an agreement that the boat was sold as is. I understand that you live and learn, but this was a really expensive lesson for me. I've also learned that I am way too trusting of people. It would cost more to repair the boat than it was worth. In all reality, I threw my money into the water before I could get out on it.
About a year or so earlier, I had enough money saved to try this again. I found what I thought was a great boat however; I told the seller I wanted a pre-purchase inspection done by Simex International – Marine Surveyors in Fort Lauderdale. The guy had no problem. The marine surveyor provided me with the report and the boat was good. I bought it and have no regrets. If I can offer new boat buyers any advice, it would be to call Simex International – Marine Surveyors for a pre-purchase inspection in Fort Lauderdale. You won't be sorry.