Fort Lauderdale Marine Damage Surveys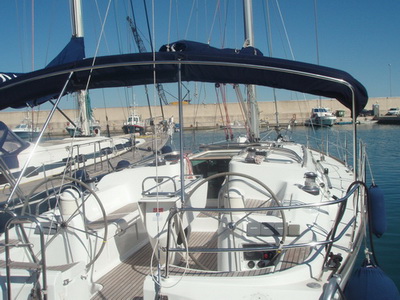 For the vast majority of boat owners, their vessels are no less than children in their hearts and minds. We all have (what others call strange) attachments to our vessels. This is certainly not outside of the norm when it comes to boat ownership. You are part of a very large group that spans across the globe. When your vessel is damaged in one way or another it, it can truly be a problematic thing. Handling everything with the insurance company and marine repair facility can be super stressful, and confusing at times. The one thing you should know is that you will be required by your insurance company to have a professional marine surveyor perform a marine damage survey. There is no way around it. It's no different from having the car insurance adjuster evaluating the damages that your vehicle sustained in an accident. It's the way things work with insurance. Simex Marine Surveyors provides in-depth surveys for damage to vessels in Fort Lauderdale and throughout SE Florida.
Marine Damage Surveys in Fort Lauderdale
When a vessel has been damaged by a tropical storm, hurricane, or other natural disaster, it is essential that you have trusted marine surveyors who can help you take care of the situation. Just going with the first surveyor you find would be like taking a car to Jiffy Lube for a complete inspection before you buy it. It just doesn't make sense. Having a working business relationship with a professional marine surveyor in Fort Lauderdale would certainly prove to be beneficial to you, in the event your vessel becomes damaged. Believe me; he will quickly become a trusted friend because you will need to rely upon him to find and identify every bit of damage sustained by your yacht. Simex Marine Surveyors offers decades of experience and expertise performing damage surveys for vessels in Fort Lauderdale.
Complete Marine Surveys in SE Florida
One of the most overlooked things that new boat owners think is a waste of time and money is a pre-purchase and condition survey. This is truly a necessity in order to make sure you are aware of any issues, or upcoming problems with the vessel. A pre-purchase survey can also be a very valuable bargaining tool, in the event the marine surveyor finds one or more problems. Your surveyor could mean the difference between wasting a ton of your hard-earned money, and making a solid deal on a boat. Simex Marine Surveyors provides complete marine surveys in SE Florida.
Professional Marine Surveyors in Fort Lauderdale
Simex Marine Surveyors is the "go to" company for all types of marine surveys throughout Southeast Florida. From pre-purchase marine surveys to transoceanic yacht delivery, the surveyors at Simex Marine Surveyors do it all. Call 954-854-8181 to schedule damage surveys for your vessel in Fort Lauderdale.