7 THINGS TO KNOW BEFORE YOUR MARINE SURVEY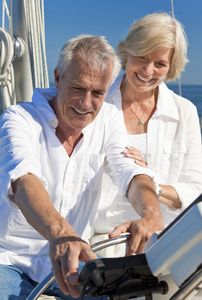 Nearly everyone in the Miami boating community is quite familiar with having marine surveys done. Of course, there is the required insurance evaluation survey and the pre-purchase survey. When something happens to your vessel, there is the marine damage survey. Marine surveys are facts of life when you own a vessel. This will help prepare you for your next survey.
Be On Time
There are times when a whole host of people need to be onsite for the inspection. Trying to get everyone's schedule in sync can be difficult. Once a time is set up, be sure to be there on time. Even if one of these people are running late can cause the marine surveyor to cancel.
Understand Delays Happen
Considering most marine surveys are done outdoors, weather plays a big factor when it comes to delays. For examples, the moisture meters are not at all reliable in the rain. This would compromise the reliability of the survey hence; this delay would be necessary.
Clean the Vessel
It's impossible to do an inspection on a dirty boat. Everything must be spic and span, including the bilges, compartments, and machinery areas. Show your baby off and be sure it is immaculate for the marine surveyor.
Remove the Gear
Any gear that isn't absolutely necessary should be removed from the vessel and stored elsewhere. The surveyor can't perform an effective marine survey if he's trying to move things around. Be sure that only the bare minimum is on the vessel at the time of inspection.
Bring the Tools
It's important that the vessel owner brings the tools necessary for removing the panels and accessing areas for the inspection. The marine surveyor doesn't do this because of the liability involved in the event a fastener snaps in half, or something else breaks during removal. Be sure you have the tools, and the know how to remove the panels.
Leave the Extra People Home
The sea trial is not the time for taking the kids and dog out on the water. Anyone who doesn't absolutely have to be there should be left at home. Considering the hatches will be up and the marine surveyor will be all over the place, it's best to have as few people as possible aboard.
Ask Questions
Once you get a copy of the report, read it carefully and ask questions. Only a few people will actually be able to comprehend every single item on the report. Take your time, and ask the marine surveyor questions. It's important for you to completely understand the report. The inspector will gladly take the time to answer all of your questions. The marine surveyors at Simex International want the boat owner to know what's up with the vessel.