Yacht Delivery on Panama Canal Route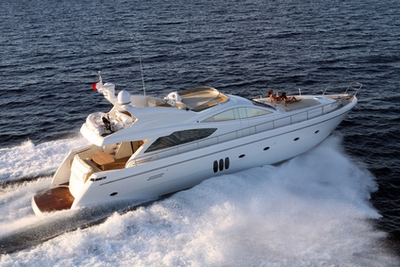 It seems that more and more vessel owners are realizing the incredible benefits of yacht delivery on the Panama Canal route as opposed to traditional shipping of the boat. For years, people thought that shipping their vessels saved a lot of wear and tear. Nothing is farther from the truth! It is a fact that there is a greater chance of mechanical malfunctions or seizing when motors and related mechanisms are left unused for a period of time. By using a yacht delivery service for a Panama Canal route, you will cut down on the chances of mechanical malfunction due to lack of use. The right ocean route yacht delivery service will provide the owner with a detailed report regarding how the systems of the vessel have been working during the voyage. The experienced Captains at Simex International - Marine Surveyors in Fort Lauderdale will keep your vessel in tiptop shape while en route to your ocean route boat delivery location.
Atlantic to Pacific Ocean Route Vessel Delivery
There are so many people who think that it is less expensive to hire a boat shipping company than to have a vessel delivery service get their boats from the Atlantic to the Pacific through the Panama Canal. A shipping company might tell you that it will be more affordable however; an ocean route vessel delivery company will charge significantly less as there are no hidden costs involved in the transit. In fact with a yacht delivery service, the fuel, marina fees, customs, provisions and crew travel are all estimated & included in the price. Shippers fail to tell people that besides the expensive shipping costs, there are additional charges for things like insurance, transport, storage and marina fees. Ocean Route vessel delivery services provided by Simex International - Marine Surveyors in Fort Lauderdale are a more cost-effective way to get your yacht from the east coast to the west coast.
Panama Canal Route Yacht Delivery Services
One of the biggest advantages of using a qualified yacht delivery Captain as opposed to a boat shipping service is that it offers the owner the possibility of coming aboard to see places of interest close to the projected route: swimming with whalesharks, the Blue Hole of Belize, the extraordinary Panama Canal etc. Think about it! We've all heard horror stories of damages that occurred to boats during shipping or in the hands of inexperienced captains. This is completely avoided when a professional Captain is at the helm providing the yacht delivery services. At Simex International - Marine Surveyors in Fort Lauderdale, the Captain will ensure your vessel's safety as if it were his own.
Reliable Vessel Delivery Services
When you need your boat delivered on the specified vessel delivery date, you need the experts at Simex International - Marine Surveyors in Fort Lauderdale. The boat owner is kept abreast of the position of the vessel throughout the Panama Canal route yacht delivery trip. Call 954-854-8181 to learn more about the benefits of Simex International - Marine Surveyors in Fort Lauderdale's yacht delivery services.