Marine Surveyors in West Palm Beach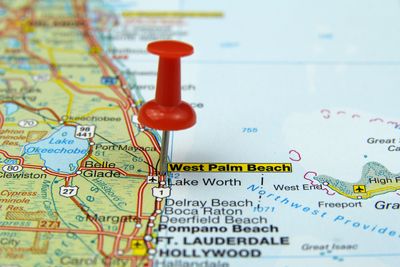 Having marine surveyors in West Palm Beach that are accredited to perform all types of boat inspections is very important for vessel owners. Of course, most water craft insurance companies require a complete marine insurance evaluation survey before they will even begin to consider covering a vessel. Marine surveyors must perform very detailed inspections of the vessels, and provide the insurance companies with in-depth reports as to the condition of the vessel as well as the actual value of it. This is not only important for the insurance company, but it is equally important information for the West Palm Beach boat owner. The knowledge of the boat's value can help the owner monitor the amount the vessel depreciates each year, and gives him a heads up as to any major problems with it. Simex International - Marine Surveyors operating in West Palm Beach offer marine insurance evaluation surveys throughout Southeast Florida.
Palm Beach County Pre-Purchase Marine Surveyors
Before making the investment of buying a yacht, it would be wise to get it inspected by professional pre-purchase marine surveyors in Palm Beach County. Unless the seller is willing to give the buyer a clearly written guarantee, used vessels are considered to be sold "as is" under the law. In order to protect yourself, it's important to have pre-purchase marine surveyors check it out They'll let you know the true condition of the boat and its systems. This will help you make an educated decision before buying a vessel in Palm Beach County. Simex International – Marine Surveyors provides thorough pre-purchase marine inspections throughout Palm Beach County.
Professional Marine Surveyors in Palm Beach
Accidental damages can occur to a vessel whether it's in the water or dry docked. Considering Palm Beach has seen its fair share of hurricanes and tropical storms, there's almost always the potential for damage to a boat. Professional marine surveyors can perform marine damage surveys for the insurance company, so that the vessel can be repaired quickly and correctly. An in-depth marine damages survey will detail every bit of damage done to the vessel. Let's face it! No Palm Beach boat owner is the least bit comfortable when there's something wrong with his vessel. The stress associated with the damage can be overwhelming. At Simex International – Marine Surveyors, vessel owners are provided with fast and accurate marine damage surveys in Palm Beach and Southeast Florida.
Trusted Southeast Florida Marine Surveyors
Capt. Paul F. Squire of Simex International – Marine Surveyors has attracted the attention of many larger boat owners, captains, brokers and managers recently. He is a trusted expert in all things marine, which is why he is highly sought after in the marine industry. Call 954-854-8181 to schedule an appointment with Simex International – Marine Surveyors .