Vessel Evaluation Surveys in Broward County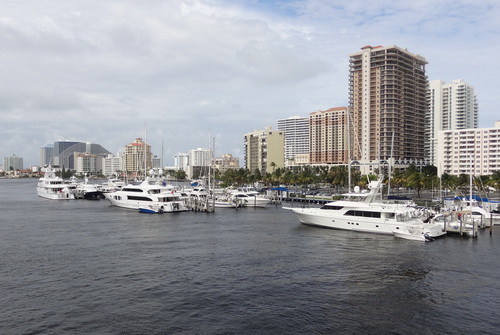 The biggest mistake made by people taking them step to buy their first boats is that they do so at the spur of the moment. They enter in the transaction blindly and generally, it winds up biting them in the butt. Most novices have no clue what a marine surveyor does or how important they are to vessel owners and their financial well-beings. Getting a pre-purchase survey performed is like have a technician evaluate the condition of a vehicle before you fork over the cash. It protects you from making a bad deal that could cost you thousands and thousands of dollars in the long run. A marine survey can also give you some leverage when it comes to negotiating a fair price for the boat. Of course, the survey will also give you a head's up as to how well the vessel was maintained and any potential issues you might be facing with it in the near future. The cost of the survey is well worth the peace of mind it will provide. Simex Marine Surveyors offers pre-purchase evaluation reports in Fort Lauderdale.
Fort Lauderdale Marine Insurance Evaluation Surveys
As with a car, anytime a vessel is purchased that will be financed with a bank or other financial institution, it must be deemed worth more than the amount that will be financed. This is to protect the financial investment of the lender. The surveyor will go over the yacht with a fine-tooth comb and asses and evaluate all of the systems. This gives everyone involved a better understanding of its true value. Simex Marine Surveyors are trusted by many mariners to provide their needed marine surveys in South Florida.
Yacht Damage Evaluation Surveys in South Florida
Few things can hurt a vessel owner more than seeing his beloved boat damaged and looking not quite up to snuff. It hurts the heart. It's like seeing a family member after an accident. It's quite important that you get in touch with your insurance company immediately. You will also be required to get the damage evaluated. Simex Marine Surveyors works with insurance companies for damage surveys.
Palm Beach County Vessel Evaluation Surveys
Simex Marine Surveyors is the "go to" company for many seasoned mariners in South Florida. They offer pre-purchase condition reports, insurance evaluations, and vessel evaluation surveys in Palm Beach County and Broward County. Call 954-854-8181 for all your marine survey needs.