Yacht Owner Instruction in Fort Lauderdale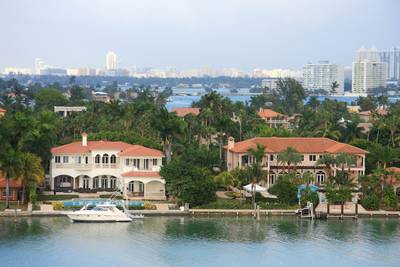 When an inexperienced person purchases his first large vessel, it is of absolute importance that he obtains proper yacht owner instruction in Fort Lauderdale. Of course, there are a lot of Captains out there who offer yacht owner lessons however; it's essential that the classes be completely comprehensive. Focusing on only a few main points is not enough when it comes to handling a boat of this magnitude. Think about it! Before a person can get behind the wheel of a car in Fort Lauderdale, they must take driving lessons. It makes perfect sense that before taking the helm, the owner receives comprehensive yacht new owner instructions. Signing up for day or night familiarization cruises could also be a big help to the new yacht owner. Of course, whichever type of yacht owner classes you select, you will surely learn a lot. Simex International - Marine Surveyors in Fort Lauderdale offers the highest quality yacht owner lessons instructed by expert Captains.
Fort Lauderdale Yacht Owner Tutoring
Standing at the helm of your own yacht is probably a dream come true however; captaining a large vessel is not an easy task. The owner must learn a host of important things, which is why Fort Lauderdale yacht owner tutoring is so very important. There is so much that can be learned in yacht owner classes that cannot be addresses in any other way. Even those who never plan to captain their own yachts should take the time to attend yacht owner instruction or at the very least, day or weekend familiarization cruises in Fort Lauderdale. One never knows when something can happen, and being prepared with yacht owner tutoring can help to thwart disaster. At Simex International - Marine Surveyors in Fort Lauderdale, professional Captains offer comprehensive yacht owner instruction in the Fort Lauderdale area.
Familiarization Cruises in Fort Lauderdale
Many new yacht owners in Fort Lauderdale find that day or night familiarization cruises are extremely informative and helpful. These mini yacht owner lessons help to get the owner accustomed to the workings and intricacies of the vessel. The information learned during familiarization cruises is a great asset to new owners, and could prove to be quite helpful in emergency situations. Simex International - Marine Surveyors in Fort Lauderdale offers a wide variety of familiarization cruises, including both day and night familiarization cruises.
Comprehensive Yacht Owner Classes
Simex International - Marine Surveyors in Fort Lauderdale offers the most comprehensive yacht owner classes in Fort Lauderdale and the surrounding areas. Of course, all yacht owner tutoring is done by professional and experienced Captains who are considered to be experts in the marine industry. Call 954-854-8181 to arrange for yacht owner classes, or day or night familiarization cruises.