Family Boats Training Class an Excellent Idea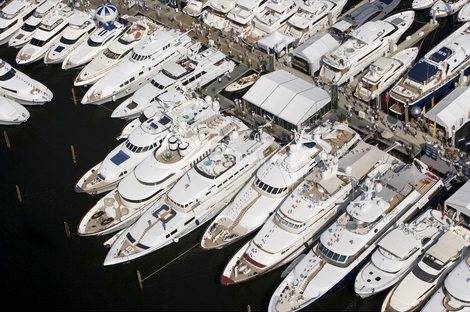 Never having owned a boat before, my wife and I finally decided that since the children were all teenagers that this would be the perfect time. We spend so much time researching different makes and models that I never thought that we would find the right boat to suit all of our needs. Yes, we considered this to be a family decision so we had to make sure that each and every one of us was happy with the decision. To try to limit the length of time that it would take to decide, each of us needed to find five boats that they felt would best suit the needs of all family members. Honestly, I thought my wife was absolutely nuts for suggesting that however; it was a brilliant idea. I surely hope that she doesn't read this or I'm in for a world of new ideas.
Anyway, after about a dozen or so family meetings, we narrowed our decision down to three different vessels. I scheduled appointments to see and actually go on out all three with the family. The sellers were very open to this. After experiencing each of them, we ruled one out. Honestly, it was a piece of you know what. There were more rips, dents and scratches than you could shake a stick at and on top of that, the darn thing sputtered the whole time we were on the water. I am certainly not a mechanic however; I know that when a vessel sputters and dies quite often in a fifteen minute test drive that this is not the boat for my family.
We finally settled on a boat, and everyone was thrilled. I made the purchase and had it delivered to the marina the following weekend because it was located out of state. The whole family was thrilled when it finally got here however; I did not have the confidence needed to take my family out on the water. This is when I contacted Simex International – Marine Surveyors in Fort Lauderdale. I am so glad that I did.
As a family, we took the family boats training class from Capt. Paul F. Squire. I had no idea that there was so much information that I needed to learn to ensure that my family would be safe on the boat. He was very patient, considering we had never had a boat before and were complete Newbies. When we finished the class, I felt confident that I could handle any situation while keeping my family safe and sound. I would highly recommend taking the family boats training class from Simex International – Marine Surveyors in Fort Lauderdale.