Marine Surveyors in Palm Beach County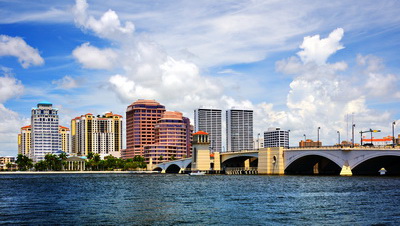 There are loads of people living in beautiful South Florida who have dreams of finally being able to purchase a boat. It makes perfect sense because of the spectacular water, gorgeous weather, and incredible fishing in the area. Many people will scrimp and save, and tuck money away whenever they can with hopes of realizing their dream. Unfortunately, many of them will keep checking places like craigslist, Facebook sales pages, and other online classifieds instead of going to reputable used boat dealers. Buying a vessel off of one of those websites usually ends up disastrous. It's always smarter to buy from a reputable dealer who will offer you a warranty. Of course, the dealer will have no problem with you having a marine surveyor come over to inspect the boat. Simex Marine offers complete vessel inspections before you invest your hard-earned cash on a boat.
Pre-Purchase Boat Inspections in West Palm Beach
Longtime mariners completely understand how important it is for them to get pre-purchase boat surveys before the actually purchase a vessel. First time boat buyers generally don't have a clue of its importance. Purchasing a pre-owned boat is similar to buying a used car. It could look like it is perfect, and appear to run great, and then come the problems. And, it's usually problem after problem, after problem. This can easily be avoided by taking the time to find a qualified marine surveyor to do a complete inspection of the boat before you make the decision to buy it. Simex Marine provides pre-purchase boat inspections in West Palm Beach.
West Palm Beach Vessel Insurance Inspections
Before any marine insurance company will insure a vessel, they will require the owner to have a boat insurance inspection performed. The information received from the inspector will be used to decide whether or not they will cover it with insurance. Of course, they require a certified marine inspector to do the inspection. You can't simply ask a buddy do check it out, and write a letter. It doesn't work way. Simex Marine Surveyors are qualified to perform vessel insurance inspections in West Palm Beach.
Complete Marine Inspections in West Palm Beach
Simex Marine Surveyors is the premiere company for all types of marine inspections in South Florida. They offer pre-purchase boat evaluations, vessel insurance inspections, vessel damage inspections for insurance companies, and a host of other marine services. Call 954-854-8181 to discuss your needs with qualified marine surveyors in West Palm Beach.