What to Expect from a Marine Surveyor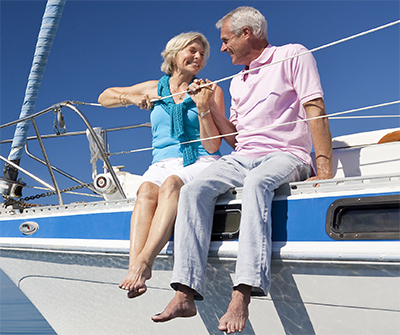 A trusted marine surveyor in Miami is a huge asset to every boat owner. They work very hard to provide the vessel owner with an accurate report regarding the condition and value of the boat. Whether you need a pre-purchase inspection or a marine insurance evaluation survey, it's beneficial to have a surveyor you can trust.
The boat owner needs to have the boat ready for the survey. Everything that you store on the boat that is not absolutely essential legally. This includes all of your fishing gear, diving equipment, and anything else you're storing there. The entire vessel must be meticulously clean. The bilges, compartments and every nook and cranny must be sparkling. If it isn't, the inspector will be unable to do his job, and you will be required to reschedule.
The boat owner will need to make arrangements for the vessel to be removed from the water. Surveyors deal with facts, so they never just guess as to the condition of the vessel underwater. If they did, they wouldn't be very ethical nor would they be doing the inspection appropriately. Besides, most lenders and insurance carriers require an out of the water inspection.
The inspector will show up at the location with his trusty clipboard, checklist and the tools necessary to do his job. Of course, the boat owner will need to have the tools he needs to remove the necessary panels and other things so the surveyor has access to the areas he needs to inspect. This eliminates any issue if a fastener or anything else breaks when trying to access inspection areas.
Professional Marine Surveyors in Miami
For the most part, inspectors start with checking out the hull. They will look and document any cosmetic damages, previous damage that had been repaired, as well as any problems that will require additional repairs. He will be able to spot things that even the most experienced mariner would miss. They move on to other areas of the vessel, and then to the sea trial. The actual survey can take 6 hours, more if the vessel is exceptionally large.
Writing out the report for the boat owner and/or insurance carrier and/or lender is very time consuming as well. On the average, the written report takes the marine surveyor around 5 hours to develop. The report is very in-depth, which is the reason it takes so long to complete. Combined, the physical, hands on survey of the boat, and writing the report equate to around 11 hours or so. The boat owner would be pretty darn upset if the surveyor missed something, which is why owners need to be patient throughout the whole project. The marine surveyors at Simex International do a very thorough job during marine surveys.