Accredited Marine Surveyors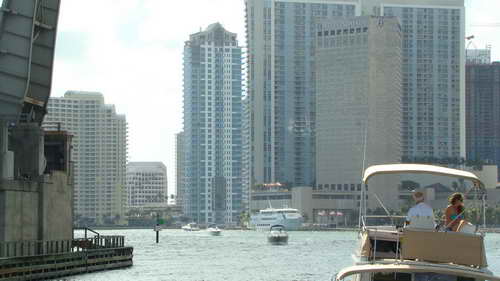 Sea voyages only look fantastical and striking in fiction. In real life, boaters have to take care of a lot to make their deep water endeavors safe and sound. In this context, marine surveyors play a tremendous role by providing expert boat inspections. Apart from ensuring safety, the work of a marine surveyor is important for several reasons.
Florida has one of the longest coastal strips for any state. So, naturally, people here are more into sailing and boating than any other part of the country. This inclination and love for sea travels have made the role of accredited marine surveyors more critical.
South Florida Accredited Marine Surveyors
To begin with, every individual must be aware of the seaworthiness of his watercraft. The services of marine surveyors can come in really handy to find this out. Secondly, if one is selling a boat then the appraisal of the craft is a mandatory clause of many buying contracts.
In all such cases, where two parties are working out on a deal to buy and sell a boat, an accredited marine surveyor can act as an arbitrator that can provide a cold and unbiased inspection report on the working condition of the boat.
Broward County Accredited Marine Surveyors
Accredited marine surveyors have all the relevant certifications required to make their boat inspections and appraisals authentic for all the involved parties. In South Florida, people can find many marine surveyors registered with a central regulator that provide complete and uncompromised inspection reports after practicing all the due diligence.
After a boat inspection from an marine surveyor, one doesn't need any other safety check regarding his watercraft. A seal of approval from an accredited marine surveyor is enough to put the inspected boat in the water.
Accredited Marine Surveyors in Palm Beach County
Apart from providing quality inspection services, marine surveyors also make sure that they conduct complete appraisal at the convenience of the client. Any boat-buying deal involves many people. From owner, buyer, broker to family members and friends, many people are often involved throughout the process.
Marine surveyors make sure that they conduct inspections and sea-trials by keeping in line the schedules from all the involved parties. Moreover, the inspection conducted in front of everyone adds up to the authenticity of the surveyor. No questions are left unanswered when stakeholders are actively involved in the process of inspection and evaluation.
Accredited Marine Surveyors in Miami-Dade County
Even if someone has the expertise of conducting all the important boat inspection on his own, it's still better to get the second opinion from the individuals who have vast experience of conducting inspections and appraisals on different watercraft makes. By teaming up with accredited marine surveyors, people can duly ensure the safety features and endurance of their boats.
Simex International Marine Surveyors is an accredited service provider. The company has been making sea voyages safe along the vast coastline of Florida with its expert boat inspections for more than four decades. Any boat owner can rely on their accredited services for the evaluation of their boat for various reasons. Call 954-854-8181 for all of your marine survey needs in South Florida.